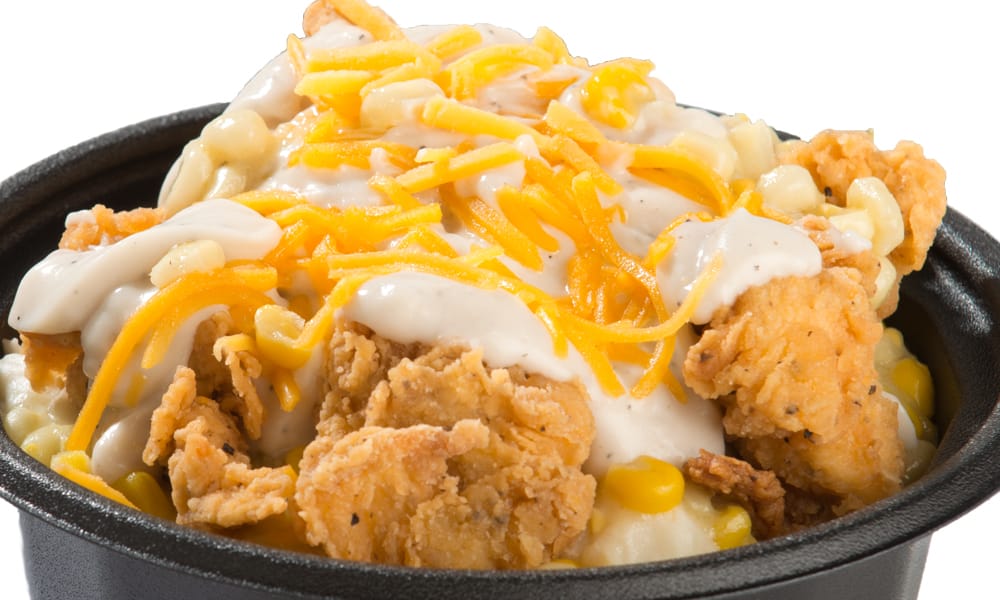 When it comes down to who has the best fried chicken, it seems like everyone has their opinion. It makes sense, too. For most people, fried chicken is more than a food—it's a part of who we are. Fried chicken is about the comfort of home, being together with family, and sharing a truly American dish.
But undoubtedly the best chicken you're going to find is at Champs. Their mouthwatering menu of fried chicken offers something for everyone, from their premium chicken sandwiches to their delicious chicken fingers, Champs Chicken should be everyone's favorite fried chicken restaurant.
Premium Chicken Sandwiches
Competition for the title of best chicken sandwich is fierce. But the chicken sandwiches at Champs can take on all comers and win hands down. Served on a soft, warm brioche bun, the chicken is tender and moist, but with a nice, crunchy breading that's seasoned to perfection.
You can get your chicken sandwich plain, or you can have it warm sauced in one of Champs'  sauces, like Buffalo  or their Sweet N' Smokey BBQ. Either way, the Champs chicken sandwich is one of the tastiest sandwiches you'll ever have. And, of course, it's topped with pickles—just like a fried chicken sandwich should be.
Best Chicken Tenders
When it comes to chicken tenders, you can't beat the ones being served by Champs Chicken. Perfect for dipping, these fingers have the satisfying crunch and meaty, juicy taste of perfectly cooked chicken. They're big, too, so they won't leave you hungry.
Of course, sometimes you're looking for something a little smaller, and that's where the chicken dippers come in. Unlike the pre-formed nuggets you find in other restaurants, Champs' chicken dippers are basically a miniature version of their chicken tenders. This means they have the same big flavor and crunch you expect—just in a smaller package.
Chicken Dipper Bowl
If you're looking for a whole chicken dinner in one dish, then you're looking for the chicken dipper bowl. Champs layers soft, fluffy mashed potatoes with a generous helping of chicken dippers, piles on the corn, then covers the whole thing with white gravy and shredded cheese. It's a big meal—and when you're done, you'll want even more.
ChampStix
The most interesting menu item at Champs has to be the ChampStix. Like the rest of their menu, it's the same delicious fried chicken, except this chicken is served on a stick. They're delicious, fun to eat, and can be tossed in any of Champs' dipping sauces. Or, if you like, you can dip them yourself. Either way, ChampStix add an extra fun twist to traditional fried chicken, that you're sure to enjoy.
The Best Fried Chicken Near Me
If you want to try the best fried chicken in your neighborhood, check out the Champs Chicken website to find the location nearest you. You'll find these delicious chicken items at every Champs Chicken nationwide, available seven days a week. And with over 400 locations, there's sure to be a Champs in your neighborhood!