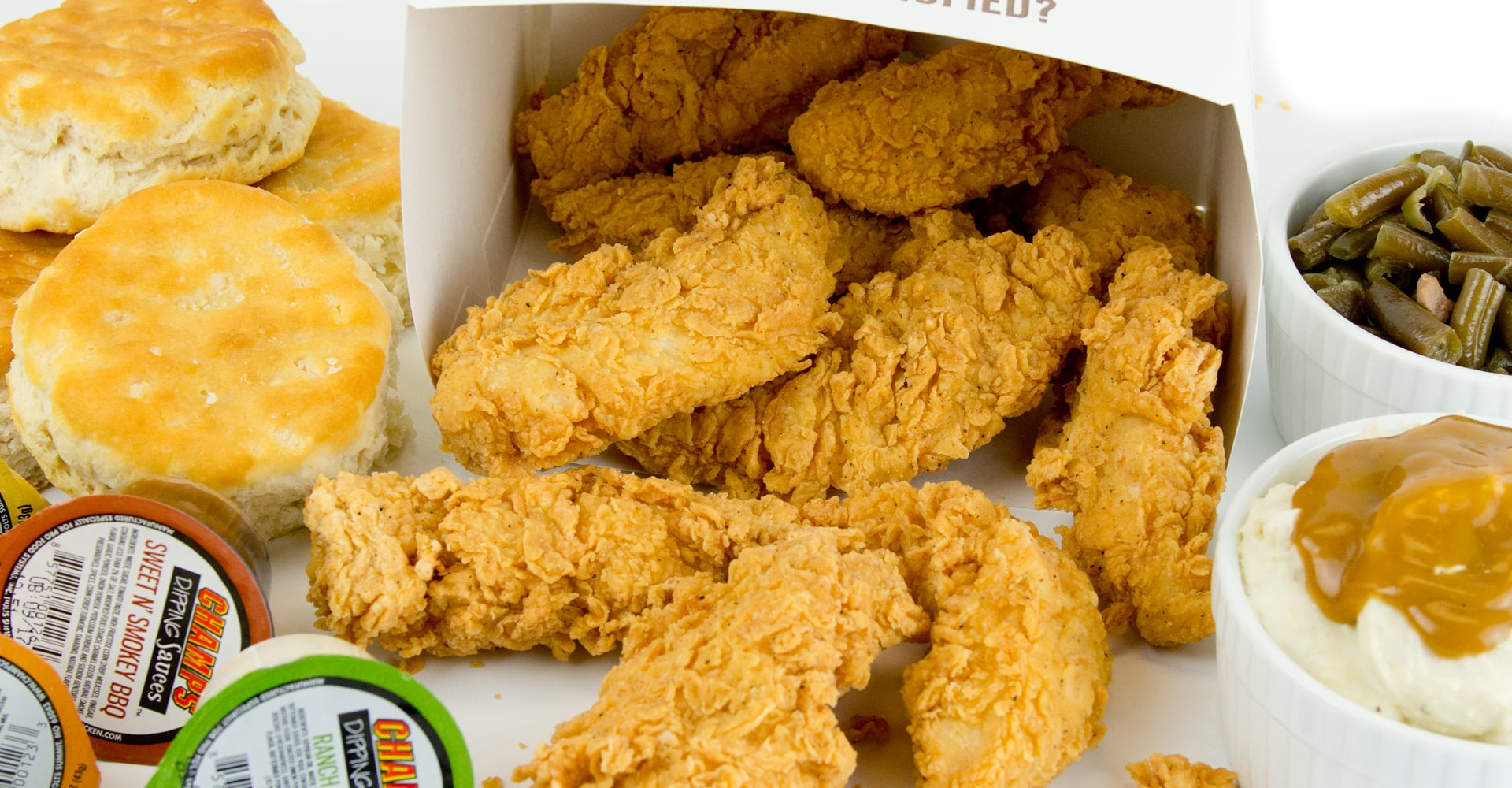 BE A MEALTIME HERO
MAKING THE BEST CHICKEN IN THE WORLD
Mealtime Hero
FIND A LOCATION
FIND A LOCATION
Search for your nearest Champs Chicken
Locations
Order Now
OUR MENU
Your Convenient Comfort Food
Feeling Those Good Vibes
We love our fans on social media!
THE BEST FRIED CHICKEN
There's Nothing Like Southern-Style Fried Chicken
If you crave fried chicken for lunch, dinner, or even to start off your day, you don't want to waste time waiting for it. Our succulent chicken arrives on your plate fresh and piping hot so that guests can experience the true, delectable taste of this classic American staple. Anyone who knows chicken knows that it's best served hot from the fryer.
Getting a plate of fresh, hot, and perfectly seasoned fried chicken is like getting a surprise hug you didn't realize you needed. It's that irresistible crunch and that glorious, gotta-have-it flavor that makes you feel the comfort, care, and tradition we put into every batch. We strive to keep customers happy by offering crave-worthy chicken tenders that hit the spot every time.
When it comes to quality, delicious chicken, look no further than Champs Chicken. We truly believe we have the best chicken in the world! Try it and see!
Champs Chicken makes it easy to grab a delicious comfort meal or snack when you are on the go. Stop by our locations for a quick fill me up the family will love!
We get it, you are swamped, but that doesn't mean you still can't have a warm, wholesome meal to serve to the family. Let us do the cooking, we've got you covered!
The Best Chicken Tenders Around
Our value meals, signature sides, and classic fried chicken meals don't just offer guests a classic down-home experience. Whether you dine in or take your meal to go, we want to make sure you get a little extra love in every box. That's why we season our chicken tenders with a top-secret mix of delicious spices to give each piece that perfect, well-rounded flavor along with the satisfying crunch that fried chicken lovers crave.
Our family meals are perfect for a casual night out, and there's nothing like a plate of the best chicken tenders and our delicious dipping sauces during the big game. Whoever you're with and whatever you're celebrating, Champs Chicken wants to be there, feeding the excitement.
With hundreds of locations across the country, you won't have to look too far to find your nearest Champs Chicken. So go on and get your fix. Don't deny yourself the best chicken that your neighborhood has to offer. Make Champs Chicken your go-to location for crave-worthy, mind-melting goodness with each tender bite.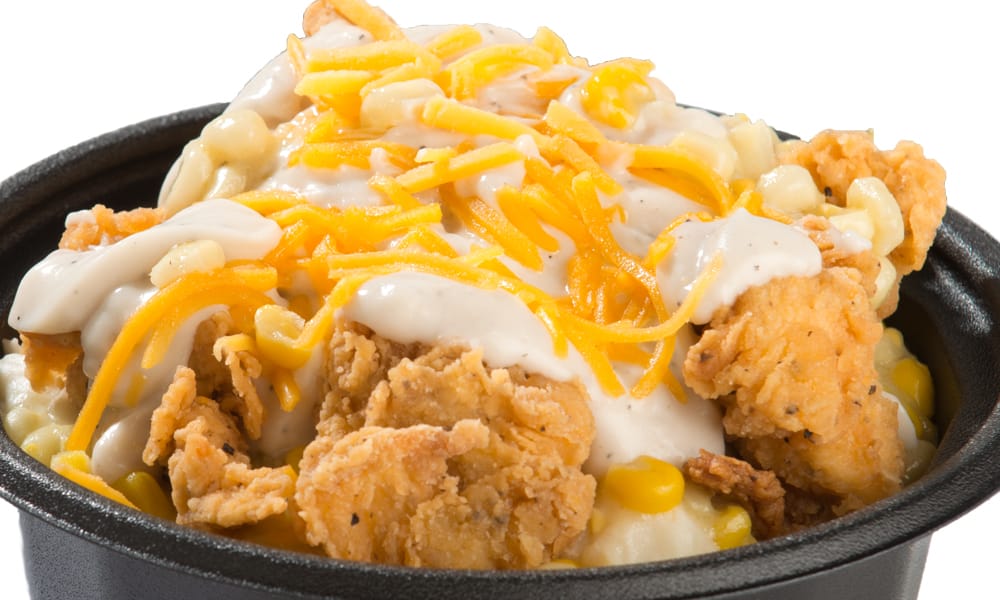 BE A MEALTIME HERO
Champs Chicken has teamed up with the Super Sam Foundation to fight childhood cancer. This pediatric cancer foundation is determined to fight for All the Kids. Less than 4% of the National Cancer Institutes' funding supports our kids in the fight of their lives.
"To help All the Kids."
Sam wanted nothing more than to take the pain away from All the Kids in their fight. He was always concerned for the kids around him, more than himself. It was his mindset that we are founded on today.
It was our final promise to Sam to fight for All the Kids. We will continue to fight by providing comfort, support, awareness and research to pediatric cancer.
– Cassie and Matt (Sam's Parents)
Champs Chicken is joining the fight, are you in?
CHAMPS CHICKEN RECIPES
TAKE YOUR LEFTOVERS TO THE NEXT LEVEL