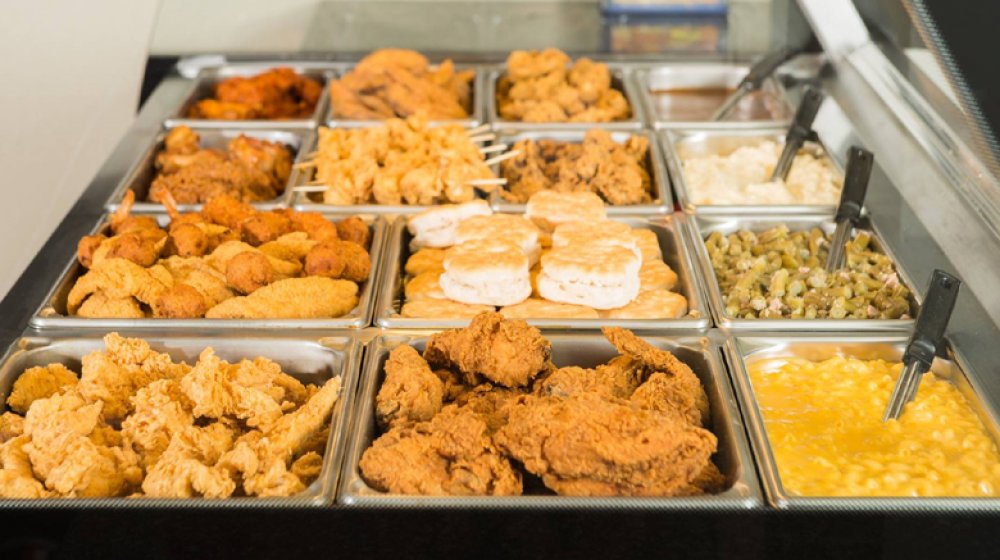 There's no reason you can't hush the "hangry" with nothing but a pile of mouthwatering, perfectly crispy fried chicken, but since variety is the spice of life, you might want to broaden your horizons and elevate your meals by adding some sides to the mix. 
Whether you like to toss a pear, walnuts, and arugula salad in some zesty lemon vinaigrette to add sweetness and spice to your meal, you prefer the comforting appeal of buttery homemade mashed potatoes, or you'd rather grill up some corn on the cob to accentuate your chicken, there are plenty of options to choose from. 
Of course, when you're rushing to feed the family on a busy weeknight, the prospect of slaving over a hot stove to whip up side dishes might be too much to bear. Luckily, Champs Chicken has the solution for your mealtime woes. We offer a slew of family-friendly sides designed to take your chicken dinner from tasty to downright transcendent. 
Here are just a few of our homestyle classics to pair with your chicken dippers, premium chicken sandwiches, and other fried faves. 
Creamy Macaroni & Cheese
Our mashed potatoes may be out of this world, but it's hard to argue with oodles of noodles that are smothered in rich, creamy cheese. If you can't stand the boxed stuff and you simply don't have the time to whisk your own white sauce and bake up a batch of homemade pasta gold, give our comfort food favorite a try and see why so many customers come back for this popular side dish. 
Hushpuppies
What goes great with fried chicken? How about deep fried cornmeal batter? Unless you happen to have a deep fryer setup at home, it's not so easy to achieve the crunchy shell that makes these simple, savory, single-bite balls of bliss so appealing. 
If you want to hush all the puppies in your household, there are few better ways than feeding your family with delectable hushpuppies with tender insides ringed by a crispy outer shell. 
Greenery
No meal is complete without veggies, but finding new ways to prepare them in order to keep your family happy is no easy feat. If you're tired of all the boiling, steaming, grilling, sautéing, and roasting, forget about prepping the veggies at home and opt instead for a hearty serving of our southern-style collard greens, punctuated by salty ham and tangy vinegar, or choose tasty green beans infused with smoked ham, bacon, and onions. 
Potato Wedges
Is there any more quintessential side for fried chicken than French fries? Hard to make at home, crispy fries are the perfect complement to many fried foods, and our thick-cut wedges offer just the right balance of soft potato innards and crisp casing. Plus, they go great with our many delectable sauces, so you can double up on the dip with your chicken tenders or dippers. 
While every family has a few recipes for sides that pair perfectly with fried chicken, there's no need to sweat it out over a hot stove when every minute of your day counts. Instead, let the pros at Champs Chicken take the reins with a slew of savory sides sure to please even the pickiest of eaters.
Stop by our nearest location to get your mouthwatering meal today or simply order online for convenient takeout or delivery.